The Norwegian-American Historical Association is home to an extensive manuscript collection that includes letters, diaries, journals and ledgers, newspaper clippings, obituaries, congregational records, family and local histories, and other resources related to Norwegians in America. The collection also includes photographs illustrating many aspects of Norwegian-American history. Ole E. Rølvaag, the Association's first secretary and archivist, was an energetic collector.
Ole Edvart Rølvaag was born in a fishing hamlet on the island of Dønna, Norway, on April 22, 1876. He immigrated to the United States in 1896 and worked as a farmhand in South Dakota from 1896–98. After graduating from Augustana Academy in Canton, South Dakota, in 1901, Rølvaag earned a B.A. from St. Olaf College in 1905 after which he studied for a year at the University in Christiania, Norway. He was awarded a M.A. by St. Olaf College in 1910. In 1929, he was awarded a Doctor of Letters from the University of Wisconsin. 

From 1906 to 1931, he served as a professor of Norwegian language and literature at St. Olaf. During his career he authored Norwegian language textbooks and novels, short stories, essays, and poems about the Norwegian-American immigrant experience. Two of his novels, Giants in the Earth (1927) and Peder Victorious (1929), received international acclaim as accounts of immigrant pioneer life on the Dakota prairies in the 1870s. Rølvaag worked to preserve and enrich Norwegian-American culture during his lifetime. He helped found the Society for Norwegian Language and Culture in 1910 and the Norwegian-American Historical Association in 1925. In 1926, Rølvaag was knighted (Order of St. Olav) by King Haakon VII of Norway.

The O.E. Rølvaag papers housed at NAHA include correspondence; notebooks; manuscripts of novels, articles, book reviews, lectures and poems; clippings, scrapbooks, essays; and general commentary on Rølvaag as author, educator, and cultural leader.

Funding to digitize a portion of the O.E. Rølvaag papers provided to the Norwegian-American Historical Association through the Minnesota Arts and Cultural Heritage Fund, a component of the Minnesota Clean Water, Land and Legacy constitutional amendment, ratified by Minnesota voters in 2008.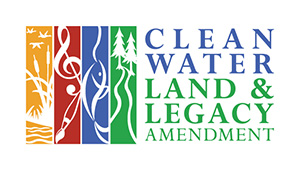 Browse the Digital Materials
Search the Digital Materials
Browse the Collections
View the Finding Aid